6 Tactics for Painless Social Media Self-Promotion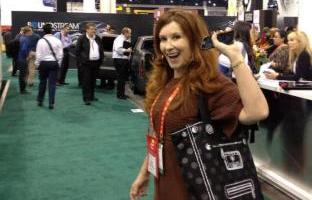 A common topic for discussion is promotion for small businesses and personal brands. When it comes to social media, the responsibility for promotion falls on the shoulders of the owner (chief cook and bottle washer). Even though my books are published by one of the top 10 publishers in the world, I still need to take responsibility for my own brand.
I've personally been promoting my work and books in the real world and online for over 15 years and it's the most difficult task on my plate. Even on the "About" pages of my websites, I am loathe to blow my own horn. I might consider myself an introvert, or I might just feel the mere act is bragging.
To be fair to those who do it well, it takes nerve to think there are thousands of people waiting around to hang on to your latest words or hot new project. We may have products, businesses or books to promote, but not everyone has a similar promotional style.
Social media is a bit like Dish Network's Auto Hop. A feature which enables viewers to jump past commercials and get back to the show. Especially when your promotional messages become too overwhelming — folks will just tune you out and unfollow.Your job is not to leave people feeling spammed.
read the rest of the post on my blog … (click here)