The Awkward Line Between Social Media Marketing and Customer Care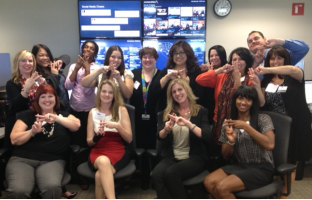 Brands often have a difficult time, especially when handling hundreds of thousands of customers a day (even if only a small percent is on social media). Their social media teams have to straddle a very thin line between marketing and engagement.
Take the @AmericanAir account on Twitter. It can't possibly be easy to act fun, friendly (and civil) while unavoidable delays leave customers stranded and then fling a stream of abusive obscenities at the brand?
I've been watching the last hour of their stream. American Airlines has handled Tweets from customers uncomfortable in their seats, upset about having to check a bag gateside, a plane being too warm, a worn out traveler complaining about the amount of people in the Admirals Club and an Executive Platinum flyer thrilled with his upgrade.
read the rest of the post on my blog … (click here)