Actionable Takeaway: 4 Social Media Commerce Secrets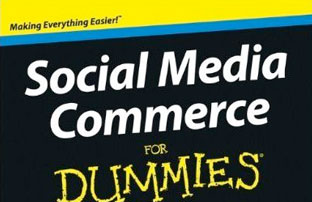 Here are four e-commerce strategies you don't want you to forget. Commerce is your goal — but "social" will get your business front and center. Include videos and engaging content on your website, and interact on other sites and blogs.
Keep your website fresh: With all the pressure about posting in social media, keep in mind that ultimately you need to direct visitors to a core website where they can learn all about your business — and make purchases. Create a web presence that reflects your business and your company culture. Make it accessible and engaging.

Include instructional videos: Build a library of YouTube uploads that pertain to your business and demonstrate your products. Link to these videos from your website and add a YouTube app to post them on your Facebook business page.  
read the rest of the post on my blog … (click here)